Top tips for putting
This module will help you step up to the next level and fulfil your putting technique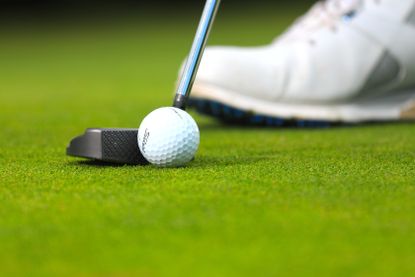 (Image credit: Kevin Murray)
Holing that last put can be the difference between winning and losing. Often a pressured situation it can easily go wrong for varying reasons. Taking this module will show you drills that you can take from the screen to the course and put them into practice to help you step up to the next level and fulfil your putting goals.
You will learn:
Alignment
Reading the green
Four-ball drill
Long put top tips
Sound like what you are looking for? Purchase this module today and get instant access to discover your untapped golf potential.
Ready to get started?
Simply select the "buy now" button below and you'll be prompted to create a free Discover account.
You'll then be redirect to our shopping page where you can choose to purchase individual modules for £4.99 or the full course for the discounted rate of £16.99
Once you have purchased the course you'll have instant access to enjoy the course at your leisure
Ready to get started?
Purchase now for instant access