Developing a confident and competitive mindset
This module will give you practical techniques to help you develop your competitive mindset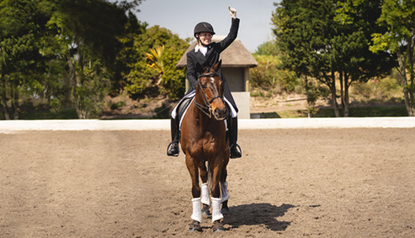 (Image credit: Alamy)
So much of being a good rider is about having the right amount of confidence, which will in turn help your horse's own confidence. Meanwhile, having the right mindset is key to achieving any goals.
This module provides practical techniques to help you tap into a competitive mindset, as well as expert advice to help you build the confidence you need as a rider.
You will learn:
How to bridge the gap between training and competing
Mindfulness and behavioural triggers
How to tune in to your competitive mindset
Ways to build your confidence
Sound like what you are looking for? Purchase this module today and get instant access to discover your untapped confidence and competitive mindset
Purchasing couldn't be simpler, you can choose to purchase an individual module from the course for just £4.99, or purchase all four modules at the discounted rate of £16.99.
To get started simply click the buy now button below, create your free Discover account, you'll then be directed to our shopping page where you can choose which modules to add to your basket. Once purchased you'll be directed back here to enjoy your online tutorial.
Ready to get started?
Simply select the "buy now" button below and you'll be prompted to create a free Discover account.
You'll then be redirect to our shopping page where you can choose to purchase individual modules for £4.99 or the full course for the discounted rate of £16.99
Once you have purchased the course you'll have instant access to enjoy the course at your leisure
Ready to get started?
Purchase now for instant access