Combatting negative thoughts
Take control of how you think by learning the skills to banish negative thoughts and instead focus on the controlables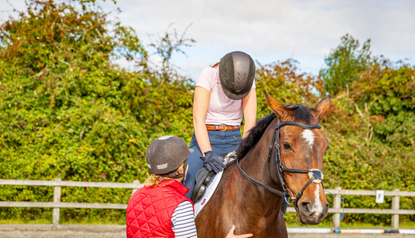 (Image credit: Future- Andrew Sydenham)
Take control of how you think by learning the skills to banish negative thoughts and instead focus on the controlables. Identify what is worrying you and halting your progress, and learn how to move on from that. This 10 minute module also focuses specifically on coming back from a fall carefully and with confidence.
Purchase this module and you'll will learn how to combat negative thoughts and focus more on what you can control
Ready to get started?
Simply select the "buy now" button below and you'll be prompted to create a free Discover account.
You'll then be redirect to our shopping page where you can choose to purchase individual modules for £4.99 or the full course for the discounted rate of £16.99
Once you have purchased the course you'll have instant access to enjoy the course at your leisure
Ready to get started?
Purchase now for instant access